Best 1TB External Hard Disks
Whether you need portable, high-density storage on the go, or you just want extra backup space at home, an External Hard Disk or External Hard Drive is a must-have for practically everybody nowadays.
Due to the rapidly declining costs of bulk digital storage, external disks make more sense now than ever before. Though new forms of data storage such as Solid-State Drives (SSD) using Flash Memory will eventually take over, the present belongs to mechanical hard drives (HDD).
Currently, a 1TB external hard disk is arguably the most economical and reliable way to boost your storage space and make your data more versatile and portable.
>>Best 1TB External Hard Disks Reviews<<
1. Seagate Expansion 1TB Portable External Hard Drive
Seagate is another of the "tried and true" companies in the digital storage market. This little portable external hard drive features easy plug and play capability and a compact footprint. It's very small, very light, and will easily slip into your computer bag or briefcase. It's another gem from Seagate and comes with a two-year warranty.
Features:
Massive 1TB portable drive provides plenty of room
Faster data transfer rates with USB 3.0
Built-in power management ensures energy-efficient operation
Simply drag-and-drop to save files
Two year limited warranty
WD Elements 1TB Portable External Hard Drive
Western Digital has fast become a market leader in the provision of external hard drives with their brand "WD Elements". Their products have become faster and smaller as they have developed new technology and the Element model is no exception. The key selling point of this particular hard drive is that it is engineered to be compatible with USB 3.0 technology, whereas currently most people are using USB 2.0. This external hard drive has dual compatibility meaning that users will be able to use it with USB 3.0 as they move across to this technology.
Features:
Ultra-fast data transfers with USB 3.0

Massive capacity in a compact design

Plug-and-play ready for Windows PCs

2 year manufacturer warranty
Toshiba Canvio Basics 1TB
External Hard Drive
The Toshiba Canvio external hard drive is available in a many capacities including 1TB. Make complete system backup possible by acquiring the Toshiba Canvio 1TB USB 3.0 hard drive and use it to store data externally or transport files. Apart from simply backing up files, Toshiba provides a hard drives that backs up data intelligently.
It uses a disk speed of 5400 RPM and operates at a buffer cache of 8 MB. Toshiba provides speed and backup options that include cloud data storage, hard drive folder storage or a combination of these options. Using advanced technologies including plug and play, ramp loading and shock sensor processes, the Toshiba Canvio USB 3.0 external hard drive works smartly to provide quality output and results. Safe data storage is delivered in a compact device.
Features:
The hard drive uses a USB 3.0 port and arrives with a USB cable.
The hard drive has superfast speed with USB 3.0
Data Restoration
Keep your data safe from unauthorized
4.
WD My Passport Portable 1TB External Hard Drive
The My Passport 1TB External Hard Drive from Western Digital is the brings all the best features into one fantastic package. This terabyte hard drive is ultra-portable, yet packs the latest technology into its little body. From USB 3.0 to massive storage capacity to handle videos, photos, music files, and whatever else you need to store, this little USB portable hard drive has just about everything you could want. I love these little drives so much, I have four of them in my stable of hard drives and use them on a weekly basis.
Features:
Dual USB 3.0 and USB 2.0 compatibility
Up to 3x faster transfer rates with USB 3.0
Maximum capacity
Automatic, continuous backup
Password protection and hardware encryption
5.Toshiba Canvio Simple 1TB External Hard Disk
Toshiba Canvio Simple HDTP110AK3AA 2.5-Inch 1TB External Hard Disk  is pocket sized but packs a punch with one terabyte of storage, and is priced competitively. It is designed to be portable with special features to protect it while you are carrying it around! It is also a simple to use external hard drive, and you get the full terabyte of storage with no software cluttering up the drive.
Features:
Transfer rate: Up to 5 Gb/s (USB 3.0)

USB 3.0

5400 RPM

2.5 Inch

3 Years Limited Warranty
All about External Hard Drives
External Hard Drives are exactly the same as the hard drives used internally in your home PC or notebook. The only difference is in the outer casing, and the interfaces that connect them to computers.
For the most part, backup and recovery as well as extra storage are the primary reasons to purchase an External Hard Drive. Many commercial drives come with backup and recovery software pre-installed, which makes integrating them into your computer maintenance schedule quick and hassle-free. External drives tend to be just as reliable as internal hard drives, provided you care for them properly.
Types of External Hard Disk
Basically, you can buy two different types of them. You have the USB-powered 2.5″ portable variety, and the AC-powered 3.5″ desktop variant.
The desktop-focused models require a separate power cord and are a bit larger. They also store more data, and feature a wider variety of interfaces such as Ethernet (RJ-45) and FireWire.
The smaller, USB-powered disks are pocket-sized and store less data, and usually only feature a USB2 or USB3 port for connecting to a PC. As far as operating system support is concerned, pretty much any drive can be made to work with Windows, Mac, and Linux with little or no effort.
Integrating Into Your Computing Life
External Hard Disk management depends on what type of disk you've purchased, as well as what you're using it for. Ultra-portable USB disks are generally "plug and play" and as such, require no firmware or software updates or upgrades.
Larger desktop disks, on the other hand, are often used as Network-Attached Storage (NAS) devices and feature FTP and file-sharing server software. Typically, they connect to either your LAN's router or a PC within your LAN via an Ethernet cable. Though they require a bit more work in terms of upkeep, they're obviously a lot more powerful in terms of what you can accomplish with them.
Performance and Dependability
Most users are primarily concerned with raw speed and power, as well as reliability. We've come a long way with development of external drives in the last few years, and the market is fairly competitive. Because of that, most drives from the major manufacturers fall into a narrow range when it comes to performance and quality.
If you're buying external drive, all you really have to is to purchase a 7200 RPM drive with a USB3 or Ethernet interface. As mentioned earlier, the more portable 2.5″ models usually have USB3 ports, while 3.5″ devices rely primarily on Ethernet. If you can get both connection ports on the same model, all the better.
4 Important Things to Look For Before Buying External Hard Disks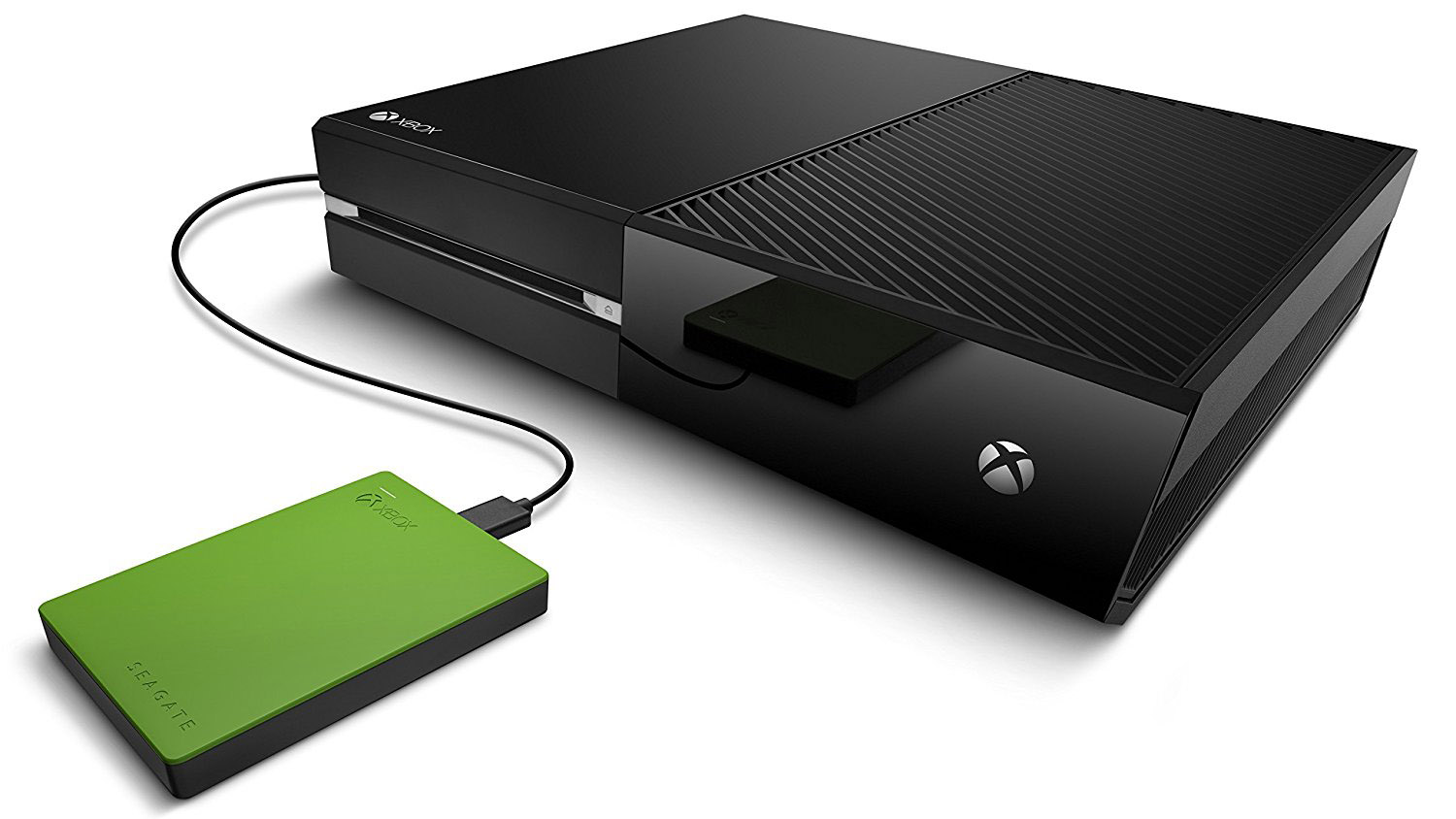 As HD home video and digital music and photo collections grow increasingly common, there is an explosion in the need for hard drive storage capacity. Sometimes all the options out there can be a bit overwhelming. Here are some great tips for buying a hard disk that will provide you with reliable data storage and performance for years to come.
Speed
when looking at information about the hard disk, look for a number indicating RPM, which stands for Rotations Per Minute. This is the speed, or Transfer Speed, of the hard drive. It is very important to your efficiency (and sanity!) that the transfer speed of your hard disk is adequate. Other wise, you'll find yourself getting frustrated as your hard disk bogs down while copying big blocks of photos from your camera, moving video clips around, or dealing with other operations that involve large amounts of data. If possible, try to buy a disk that has a transfer speed of 7200 RPM or higher.
Disk Type
SATA vs IDE vs USB-If you've purchased your computer within the last ten years or so, it will likely have the correct hardware for a SATA disk. Don't worry too much about understanding what this means. (If you're dying to know, there is always Google.) For the purposes of this article, it's enough to simply make sure that your computer is set up to accept SATA type disks.
USB drives are external hard disks that connect to your computer via a USB cable. With the advent of USB 2.0 and the upcoming USB 3.o standard, these disk provide remarkably fast data transfer speeds and are very convenient. I and many of my friends use multiple external USB hard disks for working on photo and video projects. These are especially handy if you spend some or all of your time using a notebook computer. Notebooks tend to have smaller internal hard drives. Having one or more external USB hard drives can give you the flexibility to travel with all the data you want without worrying about running out of space on your internal hard drive.
Reliable Brand
We deal only with the most trustworthy retailers like Amazon.in. By sticking with Amazon and with brands like Western Digital, Seagate, Toshiba,  you are assured of the highest quality hard disks and the best prices.
Assess Storage Needs
When purchasing hard disk, less is rarely more. Typically, you want to buy a drive with enough capacity not only for your current needs, but also for your needs into the near future. Do you already have a 500MB disk that is 90% full and you just bought a HD camcorder? Odds are you'll want to purchase a hard drive that has at least 1TB of capacity to store those big video files capturing those priceless memories. You want to buy a big enough hard drive to give you room to grow, rather than worrying about whether you should delete some of your files because you are running out of disk space.
We hope these tips have been helpful to you in making your decision about buying a hard disk. Stick to these tips and you'll end up with a great hard drive that will serve you well into the future.
Final Thoughts and Advice
When you're ready to buy a new 1TB external hard disk, always do your due diligence and read the reviews on a particular model before you actually make a purchase. If you study enough online reviews, you learn to read between the lines and make an educated guess as to which model will work best for you based on user-submitted feedback and professional appraisals. The most important thing is to match the right type of External Hard Disk with your own unique requirements. That way, you'll get the most out of for your money, in the long run.